print
In my 20 years of coaching, I have been fortunate to be a part of two conference tournament championships -- one in the Big East and one in the Big Ten.
Teams that win it all are either desperate to make the postseason, more talented than everyone else, or have everything go right in a short amount of time. Some call it luck.
Championship week tests a team's toughness. Here is a look at five important factors to win a conference tournament.
Team chemistry, leadership
Regardless of a team's position, there are two special ingredients that win games and championships: team chemistry and player leadership.
As a coach, you know when you have it and you know when you don't. Both start to cultivate in the offseason and preseason. Leadership and chemistry are established in practice, in the locker room and by spending time together away from the game.
UCLA captured the Pac-12 regular-season title recently. The Bruins have a strong chance to win the conference tournament as well. Last year, they lost to Arizona in the Pac-12 title game. But this season, with a veteran group of talented upperclassmen and a few outstanding freshmen, the Bruins have exhibited togetherness on both ends of the floor throughout the season. Seniors Jaime Jaquez, Tyger Campbell, David Singleton and others have provided direction.

Get your favorite live sports, stories and originals with ESPN+, Disney+ and Hulu. Upgrade to a Disney Bundle plan and start streaming something for everyone today!
"Championship teams have leadership and team chemistry," UCLA associate head coach Darren Savino said. "You cannot win big games or championships without both. You cannot be selfless and selfish at the same time. It makes you hard to beat when the games are close."
You need players who have the respect of the locker room and a voice in team meetings, practice and in huddles. When your best players are your leaders, you have a strong locker room and team.
"When we get to the under four-minute timeout, our leaders are talking and barking out instructions before the coach even speaks," Savino said. "That happens many times in our huddles. That's leadership."
---
Defense, consecutive stops
Everyone knows a strong, air-tight defense could lead a team to a title.
Last year, both Tennessee in the SEC and Virginia Tech in the ACC won their respective conference tournaments.
They did it with excellent defense, especially against the 3-point shot. Tennessee beat Mississippi State, Texas A&M and Kentucky in the postseason tournament. The Vols forced a collective 12-of-56 shooting (21%) from 3. Virginia Tech won four straight games holding its opponents (Clemson, Notre Dame, North Carolina and Duke) to 22-of-88 from the 3-point line, a stifling 25%.
This season, Houston, Tennessee and Alabama are three of the best teams in scoring defense, field goal percentage defense, 3-point defense and defensive rebounding.
The best and most consistent defensive teams finish possessions with rebounds and do not allow second-chance opportunities.
If a team has one lockdown defender who will not allow dribble penetration, a rim protector or someone who will not allow an opponent to catch the ball in his sweet spot and score, it is crucial. Some of the better individual defenders to keep an eye on: Leaky Black, North Carolina; Jaylen Clark, UCLA; Zach Edey, Purdue; Kevin McCullar Jr., Kansas; Marcus Sasser, Houston; and Oscar Tshiebwe, Kentucky.
When the game slows in the second half -- which it inevitably does, even for fast-paced teams -- and a team is struggling to score, it must rely on its defense. The ability to make three consecutive stops multiple times throughout a contest can be the difference.
---
A go-to guy with a strong supporting cast
Kris Murray's 26-point game leads Iowa to road win over Indiana
Kris Murray drops 26, points including five 3-pointers, to lead Iowa to a blowout win in Bloomington over Indiana.
Every team should have their identity established by now. If not, they are in trouble.
To make big and game-winning plays, a team needs one bonafide go-to guy who can put up strong numbers, make timely shots, answer runs or make crunch-time shots or plays. In other words, a player who thrives under pressure.
A coach's job is to allow the best players to get the most shots and timely looks -- whether that is in transition, in half-court sets, out-of-bounds plays or at the end of games.
For every Batman, there needs to be a Robin. Every championship team needs at least one player who can share the load or even take the star's place when he is out of the game.
However, two players are often not enough, so championship teams often have a third scorer who can score in double figures and complement the main players.
Last year, Iowa won the Big Ten tournament. Keegan Murray was the Hawkeyes' star and Jordan Bohannon (11 ppg and 38% from 3) was their No. 2 player. Murray averaged 23.5 points and 8.7 rebounds per game last season and was a force in the Big Ten tournament. Both players graduated, but Murray's brother, Kris Murray, has taken over, scoring 20.5 points along with 8.0 rebounds per game. The Hawkeyes are also getting huge contributions from Filip Rebraca, Pryce Sandfort, Tony Perkins and Patrick McCaffery.
---
Details, execution, counters
One of the biggest reasons it's so difficult to win a conference tournament is because teams are very familiar with one another. Being part of a conference exposes each team's strengths and weaknesses. Each team is game-planning to play to their strengths and exploit the opponents' weaknesses.
Editor's Picks
Transfers, freshmen and a new balance of power in men's college basketball3dJeff Borzello

Who will win each 2023 conference tournament?5dESPN

Bubble Watch: How the mighty Big 12 shapes the whole bubble1hJohn Gasaway
2 Related
Longtime coach Rick Majerus, who died in 2012, was a maestro in game preparation. He had a gift of playing his team's style and to its strengths while exploiting the opponents' weaknesses.
"They know we will be prepared -- but they do not know how disciplined we will be," Majerus said.
After working on schemes, reviewing game film and analyzing players' tendencies, both teams know what the other is trying to accomplish. As a result, it's very important for teams to pay attention to offensive execution and defensive strategies. The game is often won because of communication, spacing, screening, cutting and reading coverages.
It's a coach's responsibility to counter when an opponent takes away his team's first option and main scoring threat. Having wrinkles and tweaks should be part of the game plan.
---
Bench play, bench points
Some coaches believe depth is overrated. Others swear by it.
Rick Pitino once said the best conditioned team and a deep bench are the secret to winning a conference tournament. It could be a combination of scoring, defensive contributions, rebounding and taking charges. A strong bench can also provide hustle or a highlight play that could be a momentum changer.
Men's Tournament Challenge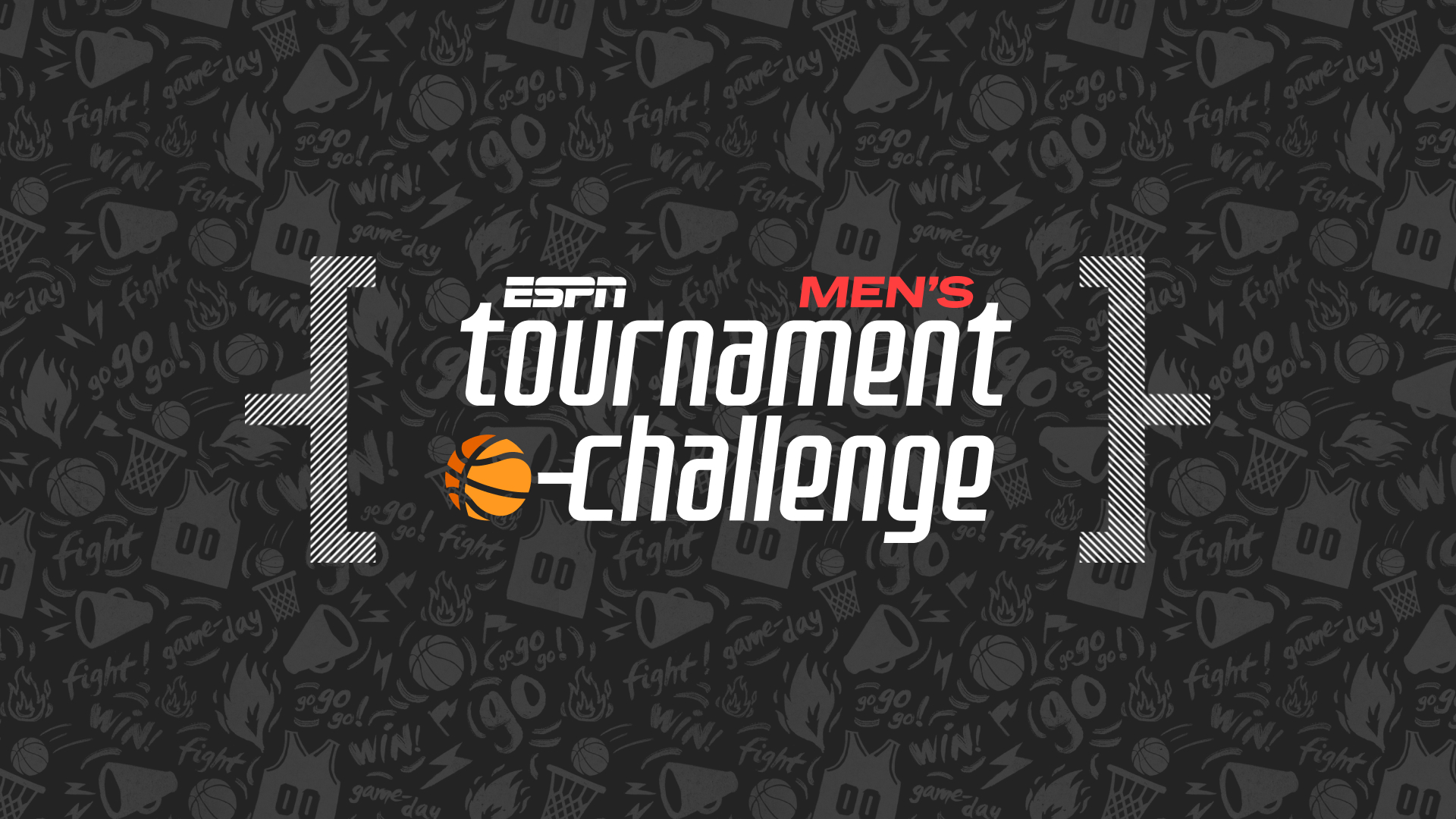 Complete your bracket by selecting the winner for each game of the 2023 men's NCAA tournament. Play Tournament Challenge
Longwood cut down the nets last year in the Big South Conference. The Lancers beat Winthrop 79-58 and their bench poured in 33 points. This year, they are the No. 2 seed and their bench averages 28 points per game, which is 16th nationally.
When you play in a conference tournament, you must win at least two games and, in most cases, multiple games on consecutive nights to make the championship. You play against teams that know you like the back of their hand and foul trouble is almost always a factor -- you need quality bench play to make vital contributions. In some cases, you need players who simply do not hurt you and give the main guys a rest.
When a player gets the opportunity to play, he cannot getready. He must beready to contribute both mentality and physically. Counting on bench play and bench points is vital in a conference tournament.