print
Theoxbet 2022-23 high school season was as exciting as ever, with more elite matchups across the country than ever before. Sponsored tournaments throughout the season from ESPN events to the Nike TOC in Phoenix and the She Got Game Classic provide some unparalleled stages for national caliber showdowns.
Each year, new players shoot up the ranks and there is a degree of separation as they grow in their games. They start to etch milestones in their high school legacies with wins and statistical accomplishments. Every day, we get closer to the players in the class of 2024 choosing a college. Players in the 2025 class are solidifying reputations. It was a fantastic year for some in the freshman class and that has created a buzz for the class of 2026.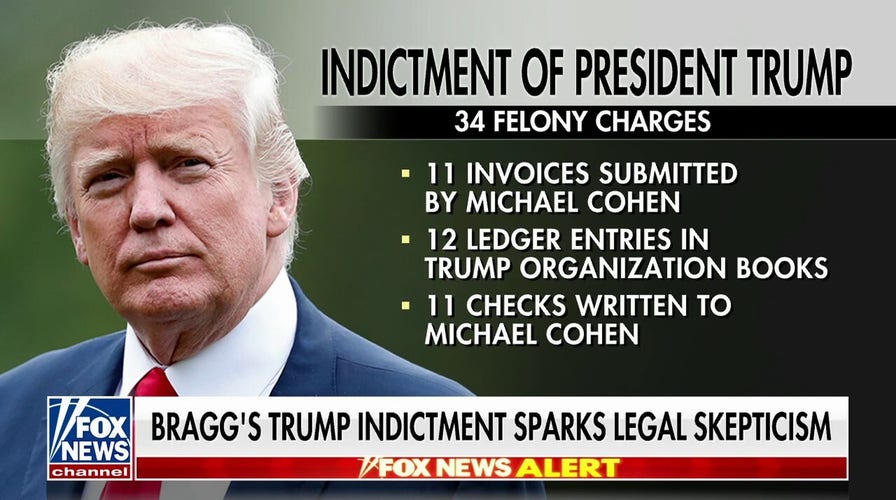 What do these classes look like overall and who are the game changers? We take a look.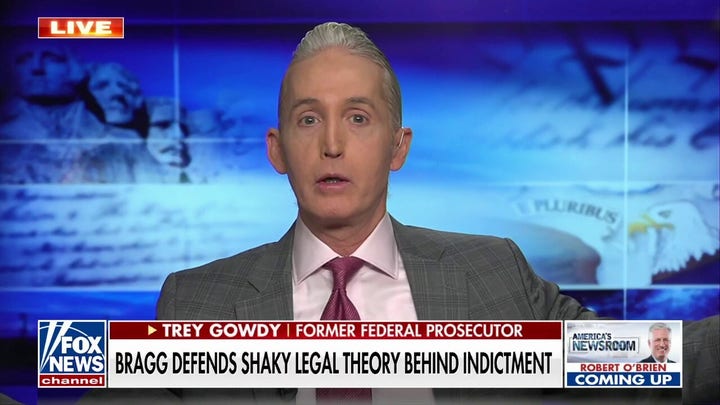 Jump to:
2024 class | 2025 class | 2026 class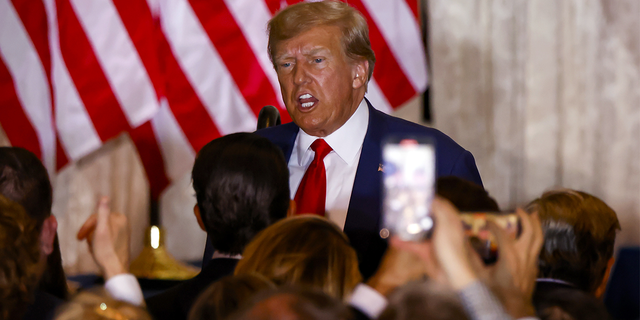 The 2024 class: Matchups matter
Now with three full varsity seasons of experience to go along with numerous club events and nationally elite evaluation camps, the junior class is starting to round into form. Overall, this class has depth at the forward and guard/wing positions. Bigs tend to develop a little later, so we will see this spring and summer who emerges. It is also time to see who separates themselves at point guard.
Editor's Picks
Breaking down the 2023 McDonald's All American girls' basketball recruits76dShane Laflin

SCNext Top 25: Ranking the best high school girls' basketball teams in the 2022-23 season21dPremier Basketball

SCI gives girls state championship teams one more shot at title3dShane Laflin
2 Related
A few players have made a big jump with their play this season:
No. 8 Kennedy Smithof CIF Open Division state champion Etiwanda in California showed out in every major matchup this season. She brings an intensity and physicality to the floor that not many can match, and it starts on the defensive end and on the glass. She has added ball skills and a pull-up jumper and has become a threat from the 3-point line. Previous ranking:16
No. 12 Imari Berryout of Clarksville High School in Tennessee went on a scoring tear this year. She is long and bouncy and plays the game with a zest and flair that adds entertainment value. She has supreme ball skills, deep range on her 3, the ability to pull up and knock down jumpers, and is a playmaking passer. Previous ranking:32
No. 22 Kayleigh Heckelof Long Island Lutheran saw her game grow and her ranking rise. She refined her point guard attributes and really separates herself with her athleticism and continual motor, especially on the defensive end. Previous ranking:50
No. 26 Syla Swords, also of Long Island Lutheran, sees her stock rise in large part because of the outright competitiveness she brings to the floor. She is skilled with the ball and can really shoot it from deep. She is tough and will take on any challenge and fill any role needed to win a particular matchup. Previous ranking:unranked
No. 37 Berry Wallaceof Ohio's Pickerington Central High School has a smooth inside-outside game. She plays the forward spot as someone who can be physical but plays with finesse in the half court. She has become consistent from the 3-point line. Previous ranking:unranked
Regarding their recruitment landing spots, academic interests, fit, style, need, system and in today's landscape NIL opportunities will play a huge role in where they land. In terms of evaluation, development and rankings as we head toward these players' final high school summer, the matchups become paramount in giving the objective opportunity to decide who is truly the best. It also aides in defining how they best fit at the respective potential options at the next level.
We take a look at players we'd like to go head-to-head going into the spring at a few positions:
---
Forwards
The 2024 class is strong at forward. Recruitment of these players is as high and intense as anyone in the class. Each has a unique style and nuance to their game, and this is what makes a potential matchup so intriguing. We'd love to see these players match up:
Joyce Edwards(Camden HS, South Carolina) is an interesting mix of explosiveness and finesse. Her athleticism is so smoothly displayed it can be missed because it is in an unorthodox style compared to the traditional forward. When you look at a box score, the points and rebounding columns are always loaded and she'll surprise you in the assist column as well. She has a game similar to Angel Reese of national champion LSU.
Justice Carlton(Seven Lakes HS, Texas) is strong and skilled and comfortable all over the floor. She handles the ball well and does a great job on the glass and anticipating defensively. Her face-up game is what sets her apart. She carries herself with a confidence many do not have. She may not be the highest jumper or fastest sprinter, but she is a hooper.
Sarah Strong(Grace Academy, North Carolina) is the most fundamentally skilled of this group. She is by far the best passer and her feel for the entire floor is unmatched in the class. She has a silky touch out to the 3-point line and handles the ball like a point guard. Of the group, we have seen Strong in the fewest of the elite matchups, which leaves much anticipation for the summer season.
Kennedy Smith(Ewitanda HS, California) is the best outright athlete of this group in terms of the combination of strength, power, speed, lateral quickness and leaping ability. She brings a presence to the floor with how locked in and intense she is defensively -- she can guard one through five and utilizes her gifts and acumen to excel in all matchups. The fact she grabs rebounds at rim level but also burns opponents with corner 3's makes her a matchup problem.
Toby Fournier(Crestwood Prep, Canada) has skyrocketed in terms of skill this year. Known for her leaping ability and ease of dunking the basketball (two hands tomahawk style, mind you), early on she played based on her activity level and nose for the ball. She has gone to work this year on her ballhandling, shooting and decision-making and now adds a methodical element to her play. Seeing her match up with any of the aforementioned forwards would be must-see TV.
---
Guards
As the game has become more perimeter- and spacing-oriented, the diversity in guard-play skills becomes paramount. The modern guard is asked to shoot the ball from deep, play in pick-and-roll situations and make quality reads to create for others. The best teams have versatility at guard in skills and game IQ. These guards have emerged nationally and would make for must see matchups:
Allie Ziebell(Neenah HS, Wisconsin) is one of the more complete guards in the class. She can play from the lead guard spot or slide over and play off the ball. She is a lethal shooter from deep and defenses must stay close. The thing that really separates her as a scorer is she knows when to get off the ball and she does it quickly. She probes the defense and if she is not the one to score it, moves the ball quickly and keeps defenders in rotation. She reads the floor and takes what the defense gives and counters as well as anyone in the country. She is headed to UConn Huskies and for good reason.
Jordan Lee (St. Mary's Stockton, California) has made consistent incremental improvements in her game and has made herself elite. She has always had fundamental skills with the athleticism to match. Lee brings a toughness and a stoicism to the floor that leads to consistent results. In the past year, she added a higher release to her shot and it has opened things up for her because defenses have to play her straight up. Her leadership intangible and work ethic will pay huge dividends at the next level. Lee's recruitment includes schools like Texas Longhorns, Stanford Cardinal and Duke Blue Devils.
Imari Berry(Clarksville HS, Tennessee) is on a mission this summer. She has joined a new club team, United Family of the adidas 3SSB circuit, and has her sights set on a continual rise. She is a naturally gifted scorer who is incredibly hard to guard off the bounce. She plays with a flair that brings a buzz to the floor and since she is no secret to opponents now, she should see some focused defensive effort -- a good challenge for her in a tougher schedule. Berry's recruitment includes schools from every power conference, from South Carolina Gamecocks to UConn to Arizona Wildcats.
Britt Prince(Elkhorn North HS, Nebraska) created quite the following last summer as she made big shots and ran her team. A lead guard by nature, she can really shoot it -- especially the pull-up jumper. She is good in pick-and-roll reads and understands the angles of the floor well. There is a smoothness to her movements that can mask her athleticism, and she is more gifted in that area than most believe. She will take a step up this summer and play on the 17U level, and the increased physicality and competition will be good for her. Prince is in the process of narrowing down her recruitment pool.
Morgan Cheli (Archbishop Mitty HS, California) might be the most intriguing of this group right now. She made a name for herself last club season and the buzz continued into the high school season. She had to miss some important time, including December's Nike TOC in Phoenix, because of an injury, but was back for the CIF playoffs and took her team to the finals. Cheli is very efficient on the floor. She can play the lead guard spot, but also knows when to be aggressive and use her slashing ability. She can play without the ball out of actions and reads as well as create space for her jumper off the dribble. She is fantastic in transition and makes people better with her passing and floor vision. Cheli announced her commitment to UConn on April 6.
Avary Cain(St. Joseph HS, California) is a smooth lefty guard with impeccable footwork that leads to simple playmaking because she is a catch-and-shoot threat. She has a balance to her game that always has her shot ready and she utilizes that tool to keep defenses guessing. She is a quality decision-maker and passer off the dribble and because of her base has an easy stroke from deep. Much like Ziebell, she simply makes the right plays by taking what the defense gives and countering with decisiveness. She has caught the eyes of programs coast to coast.
---
Post players
Not to belabor the point, but post play is changing a bit and consequently the depth at this position is affected. We saw a lack of traditional post play in the 2023 class and we are seeing the same trend in the 2024 class. The modern post player is asked to do more than just post up and patrol the paint. Defensively, they now must be able to maneuver in multiple ball-screen coverages as well as the occasional switch on to a perimeter player. To be elite in this position requires a face-up game and even the ability to hit the 3 from at least the top of the key. Mobility, decision-making and all-around skills help separate the best from the rest. Here are some of the post players we would like to see go head-to-head in this class:
Kate Koval (Long Island Lutheran, New York) had one of the best overall seasons we saw this year. Her assertiveness, and therefore her game, grew immensely. As the anchor to the LUHI team, she saw focused defensive schemes all season and continued to produce. Most recently in the Geico semifinals against McDonogh, she scored 38 points. She was almost unstoppable during the Nike TOC championship run in December. Koval has great touch around the rim and her range extends to beyond the 3-point line. She is a big strong body, but also mobile and agile. She will be the centerpiece for an Exodus squad on the EYBL circuit that should make a run for the championship this summer.
Blanca Thomas(Charlotte Catholic, North Carolina) is an agile and mobile post player who could also see some time at forward at the next level because of the expansion of her game. She plays hard and is physical but has added comfort away from the rim now, even showing an easy stroke from the 3. Her footwork and production around the rim are very good. The opportunities for matchups with comparable bigs are few and far between, but when they do happen, they need to take advantage of these situations and test themselves.
Adhel Tac(South Grand Prairie HS, Texas) and her high school squad lined up quite the schedule early on in the season. They played in major ESPN events as well as the Capital Invitational and She Got Game Classic in Washington, D.C. Tac leaves an impression beyond the physical aspect. She talks and leads and brings a competitive energy that leaves an intangible effect as well. She is long and tall (6-foot-5) and alters everything in the paint. She rebounds well in area, but can grow into someone who reads the ball and clears space to claim rebounds in a greater space. She has nice touch around the rim and as she continues to add strength to her base, will finish better. One could argue she still has the most potential in the class at this position, but the time is now to prove that with the production.

The 2025 class: Winning matters
As we look to expand from 25 to 60 for these class rankings in June, we are combing through the evaluations and film as well as getting live looks at this 2025 group. Some argue the rising junior summer is the most important of the high school basketball career in terms of recruiting projection and that usually is consistent with the patterns. The players have enough high-level basketball experience to make a pretty solid educated guess on how they project in terms of level and range, but not specifically of course -- the development does happen at different phases for different players. It is why the matchups matter, because there is always another test.
The elements that go into ranking decisions include talent, production and potential as well as in-game success and consistency. In looking at these elite top 25 in the class, a pattern emerged: A number played a major part in taking their respective teams to state championships, or at minimum, the state semifinals. This brings us to another point when it comes to elite players -- winning matters.
These 12 players in the top 25 were either state champions, runners-up or semifinalists.
No. 1 Jasmine Davidson(Clackamas HS, Oregon): state champion
No. 2 Zakiyah Johnson(Sacred Heart Academy, Kentucky): state champion
No. 4 Sienna Betts(Grandview HS, Colorado): state champion
No. 5 Dee Alexander(Purcell Marian HS, Ohio): state champion
No. 6 Keeley Parks(Norman HS, Oklahoma): state finalist
No. 11 Mia Pauldo(Morris Catholic, New Jersey): state champion
No. 12 Keziah Lofton(Bethany HS, Oklahoma): state champion
No. 13 Grace Knox*(Centennial HS, Nevada): state champion program (she was not eligible this year)
No. 14 Janiyah Williams (Edmond Memorial HS, Oklahoma): state semifinalist
No. 17 Aliyahna Morris(Etiwanda HS, California): state champion
No. 20 Jordan Speiser(Lutheran HS, Missouri): state champion
No. 25 LA Sneed(Wagner HS, Texas): state semifinalist
The recruitment of these players is amongst the highest level all over the country. The anticipation of their games during the spring and summer could not be higher. What are we looking to see from this group?
---
Who will be No. 1 when the summer ends?
Jasmine Davidson, Zakiyah Johnsonand Aaliyah Chavezhave separated themselves for now, but do not sleep on Sienna Bettsand Dee Alexander. Chavez led her team to the Nike EYBL championship and then went on a scoring tear that burned through the stat sheets all high school season. Davidson continues to improve and show she may still have the highest ceiling of them all. Johnson is the do-it-all guard-whomever player who wins and wins. Betts is the best big and carried her team to a championship this season. Dee Alexander has no fear and returns to defend the Under Armour title that the WV Thunder won last season.
---
Who will rise to the occasion this summer?
No. 8 Madison Francisfrom Lancaster Central (New York) can make plays athletically that most players cannot make. An elite level track athlete as well, she moves so smoothly and powerfully around the floor, it is like she can cover sideline to sideline without the slightest bit of effort. She operates predominately around the rim but has improved open court skills. Good luck to opponents keeping her off the glass. Her best basketball is ahead of her.
No. 9 Aaliyah Crumpout of Minnesota had a fantastic season for Minnetonka. She has added some strength and her 3-ball has become more consistent. She is fantastic in the open court. As she adds more focus to the finer details of the defensive end as well as a consistent motor, she has the chance to develop further as a player and rise up the rankings.
No. 13 Grace Knoxmissed the high school season due to Nevada transfer eligibility rules. However, she was able to practice under the tutelage of 14-time state champion coach Karen Weitz, which would benefit any player. Knox looked good at the USAB mini-camp during the Women's Final Four in Dallas, showcasing touch away from the rim and all the potential in the world with her 6-1 frame and length. Much like Crump, consistency is key for her development and potential rise in the ranks.

The 2026 class: First ranking
As players develop reputations and begin to emerge through middle school we often are asked: Who are the best seventh and eighth graders in the country? On a very small scale, this question has some merit, but overall, it's irrelevant.
The fact is, before players get a chance to experience varsity competition there are many factors involved in trying to rate younger players, including playing experience, physical growth and maturity at different levels. Some have not been playing very long and the younger a player is, the more projection is a factor over actual production. The more promising players oftentimes are not playing against each other, and they are so much more talented than most of their opponents, there is not much basketball-wise that points to a differentiation.
We have seen these players from the class of 2026 play a significant role in varsity experience and anticipate a big summer for them in elite situations. Although we anticipate more growth and development amongst this class going forward, we take a look at the inaugural top five in this class:
Jerzy Robinson(Desert Vista HS, Ariona) debuts at No. 1. The 6-foot guard played last summer on the 17U circuit and her strength and athleticism helped her compete. She carried that experience into the high school season and it helped her insert herself intensely while stuffed the stat sheet. She has a fundamental base to go along with her physical gifts. Her pull-up jumper and relentless attack of the rim has set her apart.
No. 2 Jordyn Jackson(Sidwell Friends, Washington, D.C.) is one of the most explosive players in the class out of the rip and go. She is a 6-1 guard with a quick first step who then builds momentum to the rim. Sidwell Friends played a difficult schedule and her game evolved and she gained more responsibility over the course of the season. She began to change speeds better as well as knock down the 3-point shot at a higher percentage. She is poised for a big summer with Team Takeover on the EYBL circuit.
No. 3 Olivia Vukosa(Christ the King, New York) is the rare combination of size and mobility at 6-4. She has great hands and footwork, which give her leverage while attacking at angles for easy scoring opportunities as well as versatility defensively. As she learns the fundamentals of inside and outside defense, her physical tools will allow her to excel. She owns the glass and her outlet passes will make some highlight tapes this summer.
No. 4 McKenna Woliczkotore things up this year for Archbishop Mitty (California). The 6-2 forward averaged a double-double for a state finalist program that has a storied history. She is collecting high-level offers left and right -- most recently from South Carolina, Stanford, and Tennessee Lady Vols. Woliczko is amazingly efficient around the rim with a high field-goal percentage. She uses the glass like an old-school forward. End to end, she may be the fastest forward in the class and she leaps for rebounds better than many in the country. Her timing on the second jump is unmatched. It is scary, but her best basketball is in front of her.
No. 5 Kelsi Andrews(Hazle Green HS, Alabama) is another 6-3 fluid athlete with a strong frame in this class. She played 17U as a rising freshman last summer and contributed on one of the best teams in the country, FBC United. Unfortunately, she missed time due to a knee injury and did not play this high school season. She has poise beyond her years on the court and does not just rely on her physical tools, but her feel for the game as well. Her rise could be limitless.